Library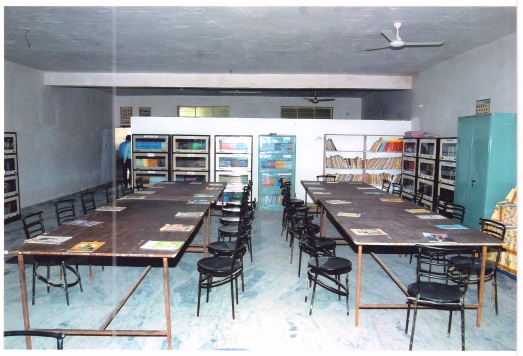 The college has well stock library comprising titles and varieties of periodicals. It is also equipped with state of audio-visual facilities for the use of our students. A library is a collection of sources of information and similar resources, made accessible to a defined community for reference or borrowing. It provides physical or digital access to material.
Library Rules
--> No of Books – 4500
--> Journal
--> NCERT CBSE
--> LEL Education Department
--> BOSER
--> NEWS Paper / Magazine (Bhaskar, Patirka)
--> Seating Capacity – 80
--> Every Student can be issued with two books at a time from the college. Only on returning the books, new books will be issued.
--> It is the liability of the recipient to keep the books safe and return them in time.
--> The books can be retained for a maximum period of 15 days.
--> In cases of default, one has to pay Rs 2/- per day per book beyond the period of 15 days. In the period is over 30days, they to pay either the fixed fine or cost of the books.
--> Drawer has to check the condition of the book before the library. While returning the books, any proportion of the book is found damaged or turned condition, Rs 10/- has to deposited along with the cost of the books.